...ah, here we go: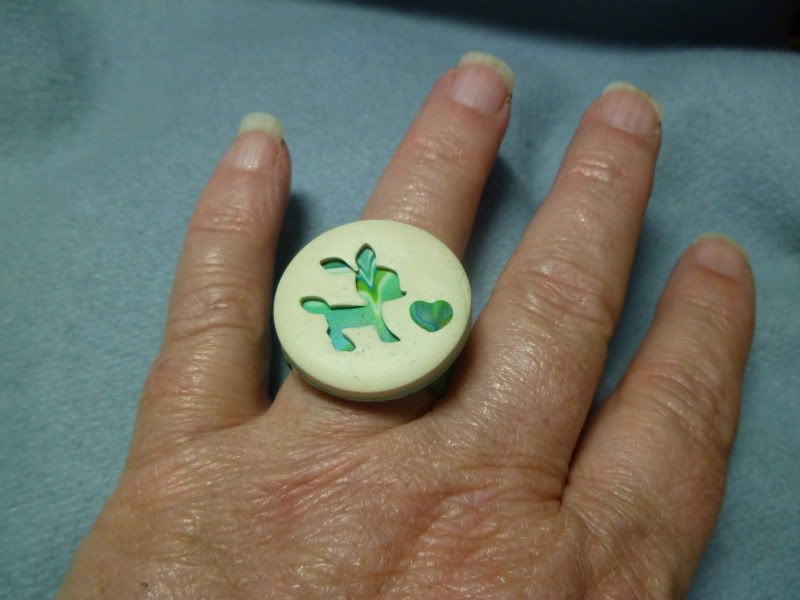 I've had this deer thing for a few weeks now. I was originally going to make a button or two, but this ring popped into my head.
I also had this marbled sheet of clay left over from making the deer. I cut it up and made the actual ring part.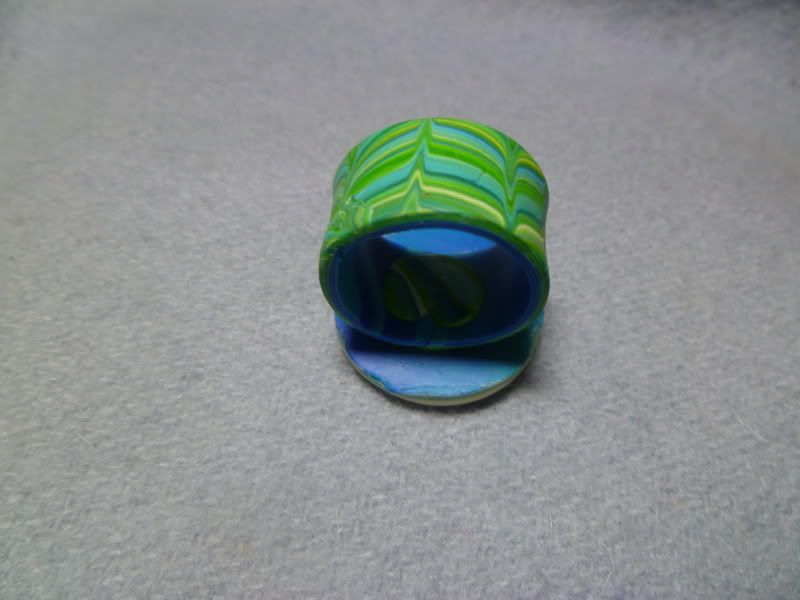 I don't know if you can see it, but I put a little heart (also out of the marbled sheet) inside. Maybe I should look to my craft table more often for inspiration....