Remember a couple of posts back when I talked about swapping out the quilt components for an opposite color scheme and showed the pictures of the "fabric" canes? After I got home from the guild meeting, I reduced the canes and put them together for the "opposite" quilt (I'm going to have to come up with a better name). Here's a pic:
And here's a pic of the two quilts side-by-side: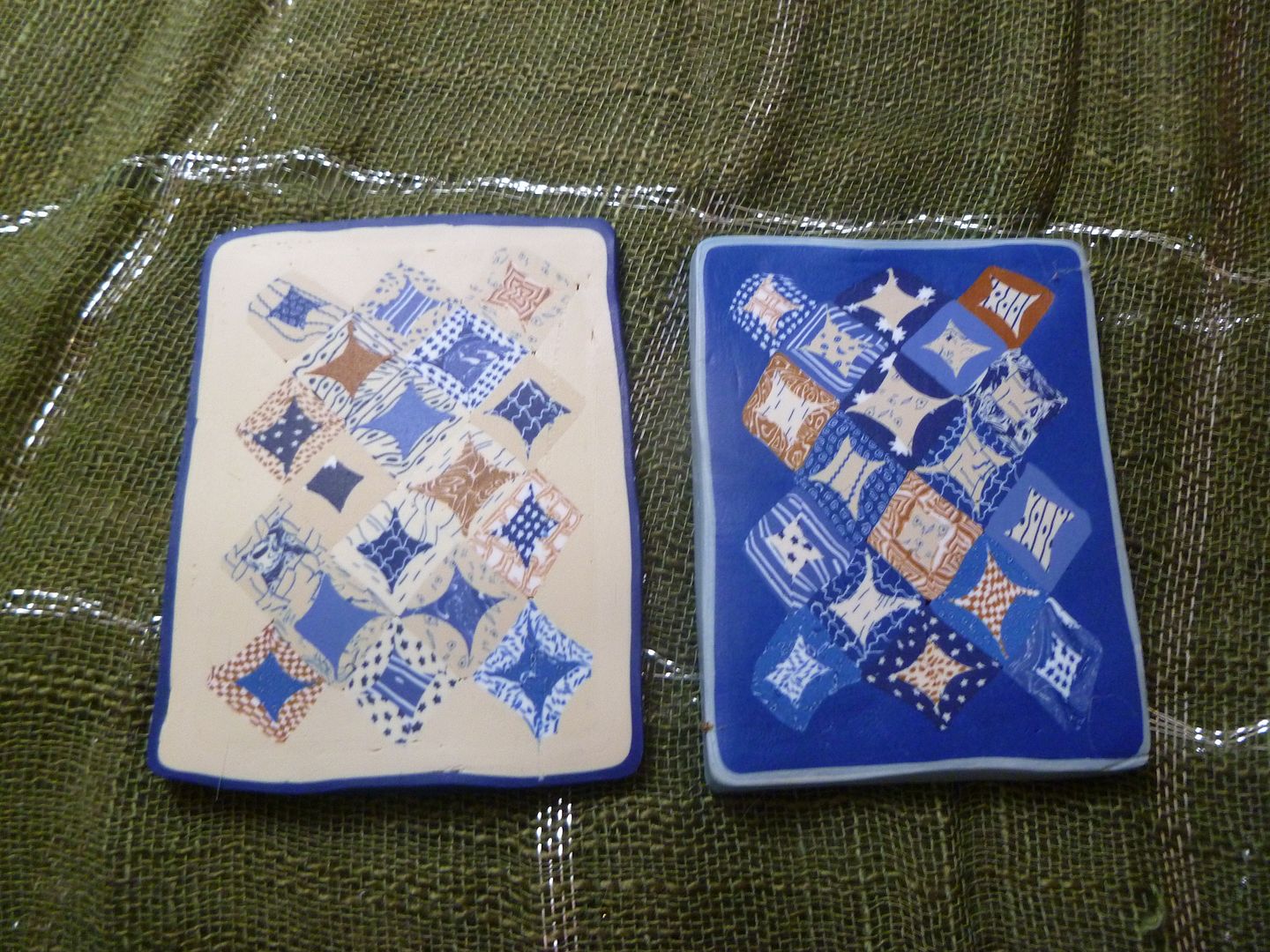 I'm not sure which one I like better, but the more I look at them, the more I like them both.