This is my sixth year attending the
Emerald City Comic Con
. My first year was a Mother's Day present from my daughter and her husband--the best Mother's Day present I ever got! Anyway, I was first introduced to
Little Vampires
by Lunasea Studios. Rebecca Hicks is the artistic talent behind Little Vampires, and is a wonderful person. Sometimes I feel like a stalker (her booth is the first one I go to every year), but all you have to do is look at her Little Vampires and you'll see their charm (and fall under their spell).
I went on Friday (as previously mentioned) and I went again today. I decided to make her a little present to thank her for the joy her critters have brought me. Here's what I made:
It's a little over an inch tall and I made it so it could be worn as a pendant or used as a bookmark. I wrapped it up in some tissue paper and put it in an origami box I folded (really, the box takes all of two minutes, but it does look nice!):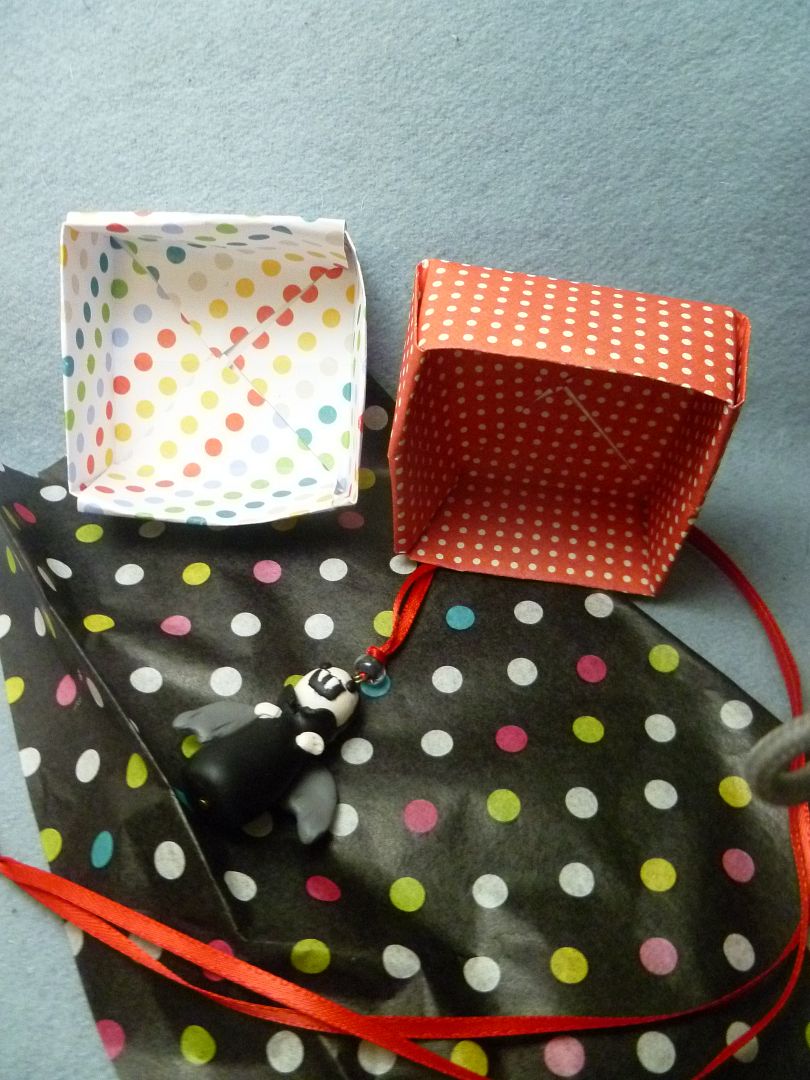 Then I tied it up with a black ribbon and off to the Con I went. She liked it! Yay! Silly me, all I ever do is see all the flaws in my creations...it's hard to look past them and see it as other people would. Anyway, I had a LOT of fun making the little guy and I can't wait for the next book in the Little Vampire series (hopefully I'll get it by the end of the month).
Thanks, Rebecca!