Another commission came out of the blue...a lady at church and her husband collect Vespa Scooter ornaments and she wanted me to make one for her husband. A quick google shows that there are a surprising amount. Here's my version (well, versions...my first turned out awfully big, so I made a smaller one--she wanted both, so Yay!):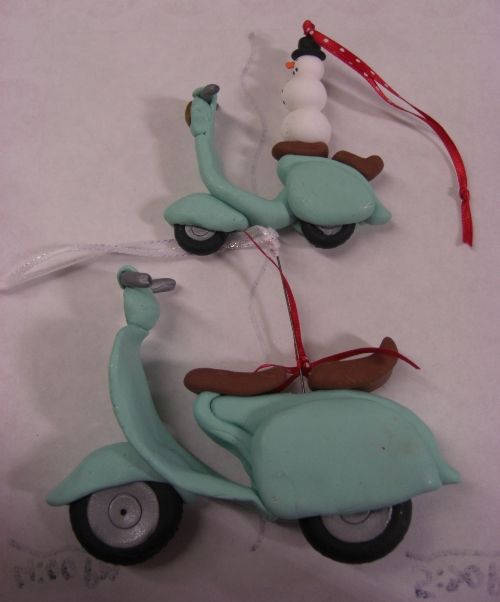 Sorry for the poor picture quality...I can't seem to remember to get pictures of these things until I deliver them. Oh well....
For the record, her husband liked them.