I fell asleep on the couch last night and didn't post my thing-a-day. So I'll post it now: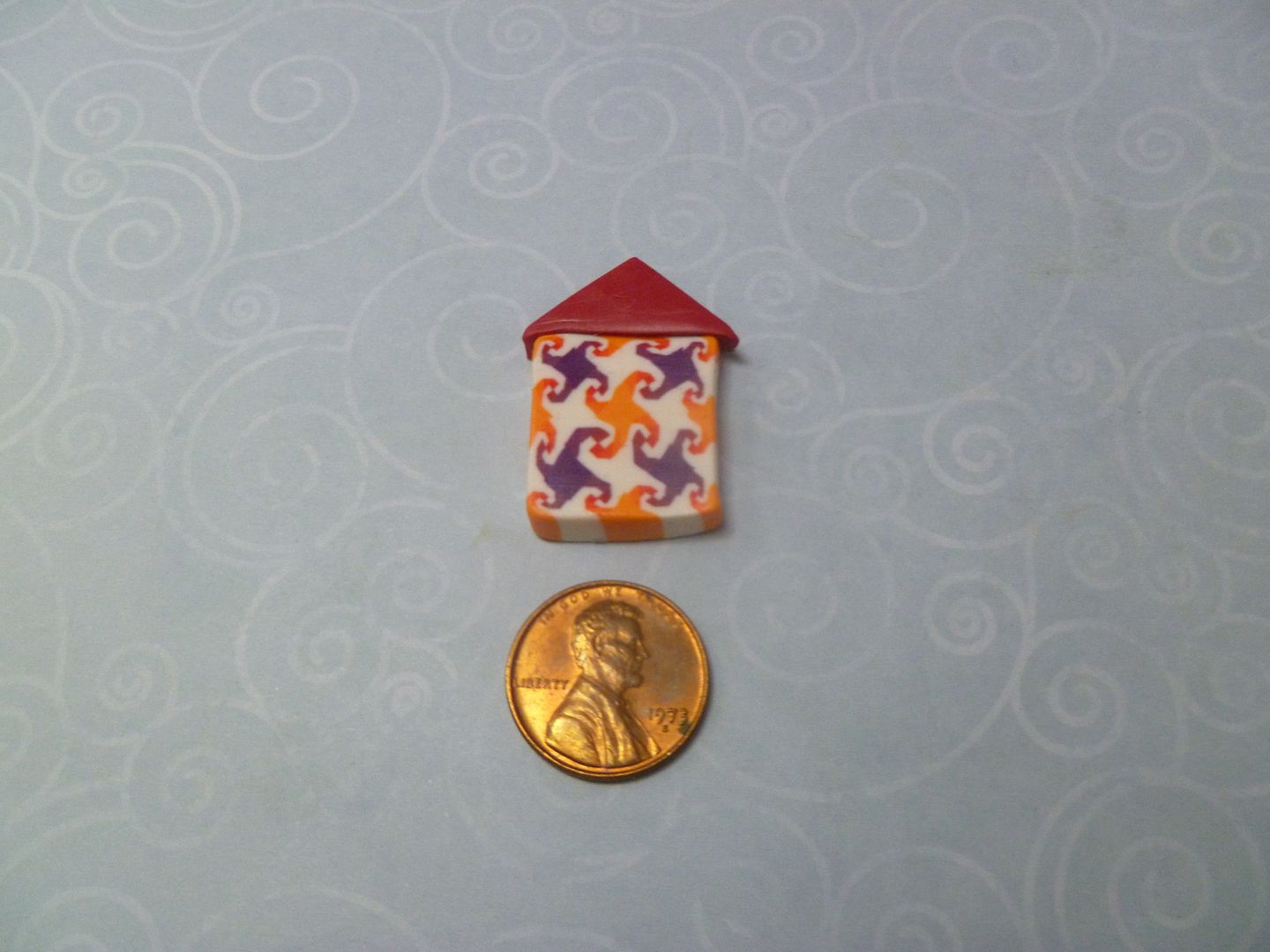 It's a little house bead...I've put a penny with it to show the size.
I'll be doing a tutorial on this particular snail's trail quilt pattern. But I have two or three other ones to do first.