So my camera died on me a while back and I haven't been able to afford a new one until recently. It was used, but still works well. One teensy little problem...no data cable. I finally got a card reader--so back in business!
I've been making kimono beads in a couple of different sizes. This one is about two inches tall:
And this one is about an inch tall (isn't she cute?!):
I've got fifteen more in progress: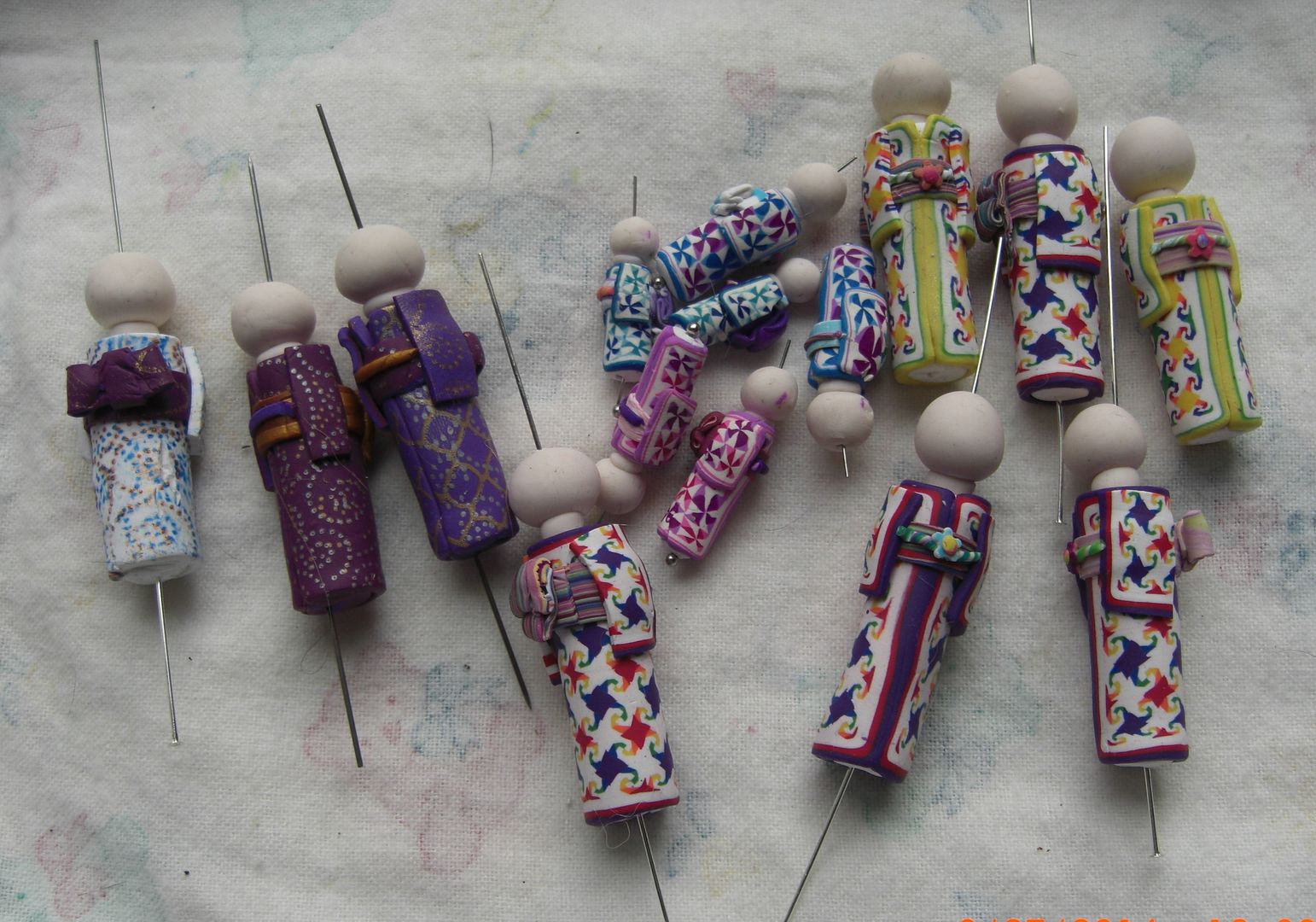 Hopefully, I'll finish them up tomorrow. The quilt museum is going to sell them in their gift shop. It's a bit of a departure from the Christmas ornaments, so I hope they do well. I took up a bunch of ornaments--there's a quilt show the first weekend in October and there was some room in the gift shop for them. So excited!