Zen Garden
. Ack! I'm about as far away from Zen as you could get (or even want to get). Luckily, we can use any number of components associated with it. I picked the Lotus flower, since I'm on a flower kick these days. I had a rather different idea in mind, but it didn't work out. So, I just went with what I've been enjoying lately:
I put the symbol for "faith" on one side of the ring...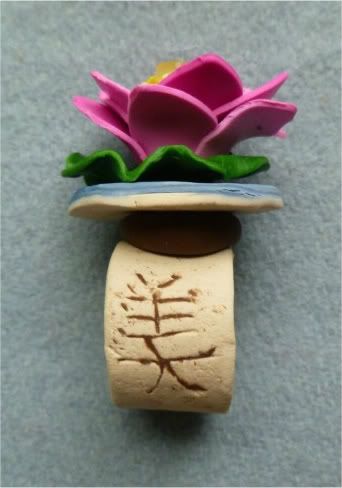 I like the way the colors look together--it's a nice ring to wear.