I wanted to make some leaves that would go with the flowers I made yesterday. Here's my attempt:
The one kind of looks like a jalapeno, doesn't it? I was trying to keep the teardrop shape to be consistent with the flowers. I hope they will look more leaf-like when I put them together with the flowers. Here's a pic: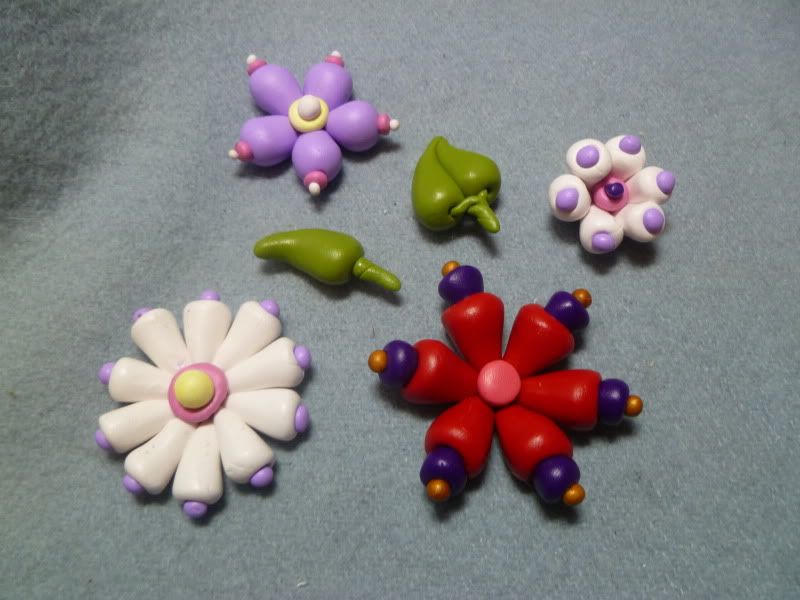 I've got to make a few more flowers and leaves before I can put it together like I have in mind. I hope it works....