How many of you have children or grandchildren? Then perhaps you can understand the lateness of my post. After work yesterday (yes, I had to work), I decided I needed to relax a little. So I took my grandchildren to the beach. Along with the dog. While I had a ton of fun and it was relaxing in its own way, I was pretty wiped when I got home.
I was trying to think of a relatively quick ornament and my daughter suggested I use my moebius heart beads in graduated sizes, using canes I already had on hand. Good idea! Well, I got the hearts made, but while they were baking I completely ran out of steam and figured I'd string them up today. So here 'tis. Ta da: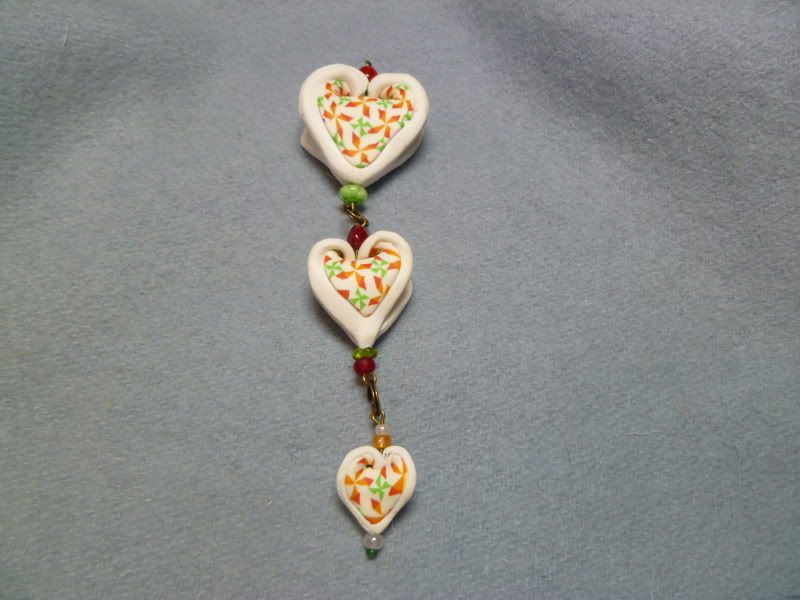 Now on to making today's ornament....