I'm always trying to come up with new Christmas ornaments. Pinterest has been a source of ideas. Here's one I used for Sunday School. The girls liked it a lot and made half a dozen each.
I thought maybe I could adapt it to polymer clay. My first attempt: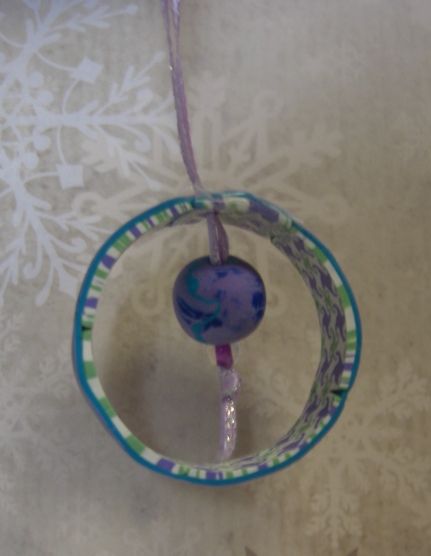 Eh...maybe my second try will be better. And the photo, too!