There are usually three or four demos at Clay Camp every year. This year we had demos by Meredith, Charlie, Shannon, and...me! And maybe one or two others--oh my lamentable memory! Anyway, I'm always surprised when someone wants me to do a demo or teach a class. I don't feel like an expert in anything; I feel like I'm still a newbie--learning new things every day just like everyone else. But it certainly makes me feel good and I love to share what I know.
I demoed smashed ikat again this year. Heh--didn't I just say I didn't feel like an expert and that I'm learning new things? Well, I learned that white and pastels don't always work that successfully in some things. Here's a picture for example:
It's kind of hard to see the detail, yes? So for this particular application, not so good. BUT, I also did another smashed ikat cane: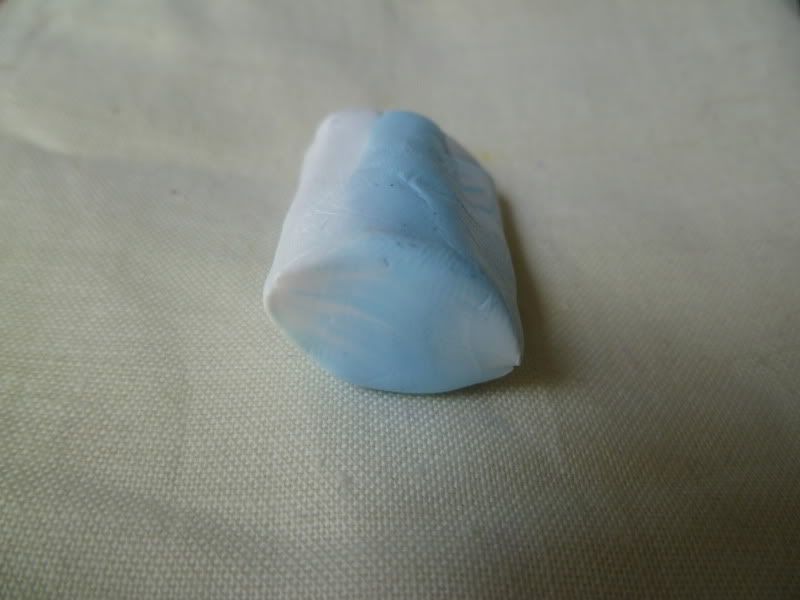 And this is what I made with it: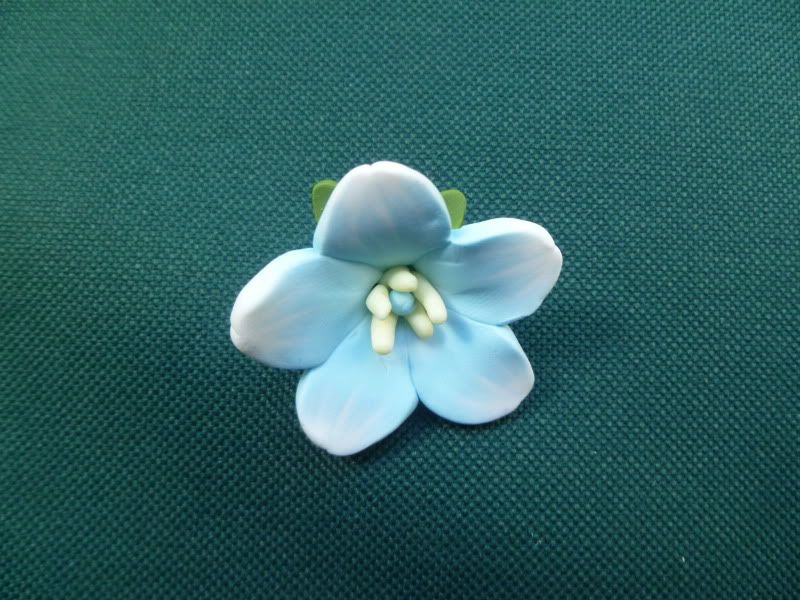 I like the way it turned out, although the picture doesn't really do it justice....