The first thing I made at clay camp was my name badge. I decided to use these wonderful new colors that FIMO put out (they look suspiciously like the pastel colors that were packaged as FimoSoft several years ago--let's hope they're not as short-lived):
I made the "Grandmother's Favorite" quilt pattern for the cane for the base of my badge: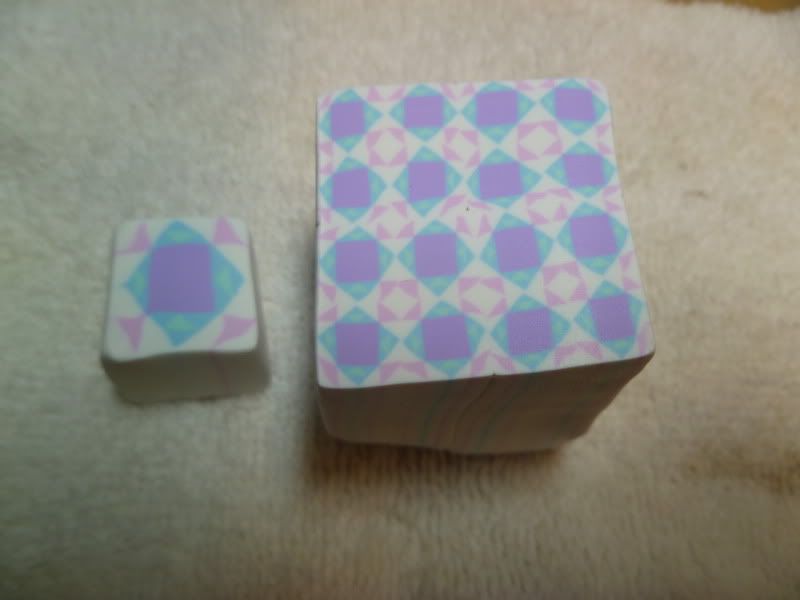 I made a charm of sorts for each of my grandchildren (including the one who won't make his or her arrival until November). I attached them to the badge, added my name, and ... ta da!